About Our Site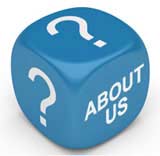 FloristryExpert was formed to offer a unique reference point on choosing, arranging and displaying flowers.
Floristry enjoys great popularity as both a hobby and a profession in the United Kingdom. From making creative gifts to setting a mood to whiling away a few hours at a creative pursuit, floristry has much to offer those who investigate it. At it's core floristry involves choosing, arranging and displaying flowers but with the myriad methods of working with flowers the possibilities of floristry are virtually endless.
FloristryExpert was founded in order to provide a comprehensive site about flowers and flower arranging, as well as to provide interesting features and practical advice on all aspects of both professional and amateur floristry. Our writers are experienced at floristry and/or have a particular passion for the topic. As they understand that floristry is often a subject of great interest to those just coming to this type of work, care is taken to ensure that all articles are written so that even a novice florist can understand the issues and practical advice.
On occasion readers might have questions or concerns that have not yet been addressed on this site and are encouraged to write in with their thoughts. Asking our writers questions will help them to focus on new topics and provide all readers with new flower or floristry related knowledge. This site is updated consistently, so check back regularly for more information about floristry in the UK.

Related Articles in the 'Site Information' Category...