Joining Professional Floristry Organisations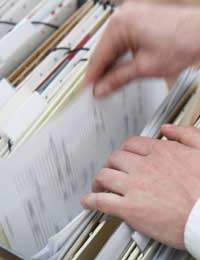 As long as you work in the floristry industry the question of whether or not to join a professional floristry organisation, or to renew an existing membership, will always exist. The Society of Floristry and The Flowers and Plants Association are perhaps the two most widely known organisations in the United Kingdom, though numerous other floristry organisations exist as well.
As you consider your options regarding professional floristry organisations think about the relative advantages and disadvantages of membership and plan out how you can make the most of any membership you do decide to begin in order to reap the most benefits as soon as possible.
Advantages of Joining Professional Floristry Organisations
There are many advantages for employees of the floral industry interested in joining professional floristry organisations. Professional recognition both inside and outside of the industry,
networking event
s, listings in membership directories, possibilities for advertising, professional development opportunities, regular literature mailings of industries trends, profiles and advice and information on courses and employment vacancies can all be advantages to joining professional floristry organisations. Making new contacts from
networking event
s, membership meetings, other organisation activities or even online membership forums can also prove invaluable for asking questions and voicing concerns to others who may have had experiences similar to your own.
Disadvantages of Joining Professional Floristry Organisations
There are some disadvantages to joining professional floristry organisations that you should consider before making any firm decisions. Membership to many professional floristry organisations requires a membership fee, often paid annually, in order for you to avail of a full membership. Even organisations which offer less than full memberships may still require some form of fees.
Organisations may not offer many events, or may offer events only in particular areas, or may offer only events in which you have no interest. Events may require extra fees. Mailings and other literature may be scant, and/or may require a higher membership fee for delivery. Websites may not be updated regularly. Less tangibly, a particular organisation just may not "feel" right to you and while you have every right to refrain from renewing your membership, you may not be able to reclaim any fees if or when you realise that you and the organisation are not well suited.
Making the Most of Membership to a Professional Floristry Organisation
Any organisation is only as strong as its members, and professional floristry organisations are no different. Before you formally join or apply to join any organisation ask if you can speak to some current members so that you can find out "insider" information about perceived advantages and disadvantages of membership, and don't be afraid to ask an organisation representative about any of your outstanding worries.
Once you do join, plan out if you will be able to attend organisation meetings or events or if there are any distance or online options for meeting other members. Consider volunteering for tasks within the organisation, whether they be one-off or on-going, and don't be afraid to list these voluntary roles on your CV. If subgroups exist within an organisation consider joining one or two in order to better target areas of interest or specialisation. When you feel ready, tackle a leadership role in a subgroup or the organisation as a whole. Not only will such active involvement help you understand the strengths and weaknesses of an organisation but put you in a better position to make suggestions about changes for the future.
Professional floristry organisations can offer a variety of advantages to florists, but some disadvantages may exist as well. Researching an organisation prior to joining and making a plan for involvement are both great ways for those working in the floristry industry to make the most of memberships to professional organisations.
You might also like...