Creating Topiary Centrepieces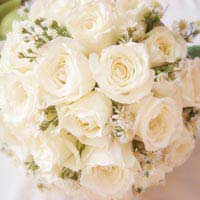 Topiary, or ornamental gardening, takes great vision and talent. In gardening, topiary usually refers to trees or shrubs which have been clipped into ornamental sculptures, such as of the shapes of various animals. In floristry, topiary centrepieces tend to either be potted plants sculpted into new shapes or shapes made up of various other items (fruit, flowers, candies, etc). Topiary centrepieces tend to be especially popular for formal affairs such as weddings and banquets.
Making Topiaries
Making topiaries requires encouraging young plants to grow into particular shapes, and then clipping the plant growth into more exact sculptures. Very young plants with trunks just about a half centimetre in diameter can be braided to create a new shape. Plants can also be grown up and around trellises to encourage growth in a particular form, or climbing plants such as ivy, vines and climbing hydrangea can be grown into specific configurations. Topiaries must be watered and fertilised regularly to prevent shedding and keep a full appearance. Topiaries must also be trimmed regularly so that shapes are kept crisp and clear.
Making Topiary Centrepieces
Topiary centrepieces can either be smaller potted plants clipped into specific shapes, well-shaped wreaths which are sunk into pots, or cone-shaped sculptures made up of different materials. To created potted plant topiary centrepieces, the same methods of growth and care are used as would be used for outdoor/garden topiaries. Topiary centrepieces utilising wreaths can either be grown (for example, growing ivy up and around a wire frame to create the wreath) or a floral wreath can be created and sunk into a pot using some sort of anchor and stand or dowel (often wire, metal, plastic, wood or bamboo). Cone-shaped topiary centrepieces are often made up of fresh flowers, silk flowers, fruits, nuts, berries, candies or ornaments. These centrepieces can be made quickly and easily using cone-shaped foam or other foam topiary shapes, a glue gun and glue sticks.
Selling Topiaries and Topiary Centrepieces
Many florists like to keep topiaries and topiary centrepieces in their repertoire because they are still requested for some formal events and weddings. Topiary centrepieces made out of materials like fruits, nuts and berries are also popular in the autumn, and candy and/or ornament topiary centrepieces are still a hit during the holidays. Topiaries do take up a bit of room in shops and storage areas though, so it may be a good idea to keep a portfolio of options available in a shop for customers to peruse. Just a few topiary centrepieces made out of materials which will not spoil, such as silk flowers or ornaments, might also be to have on hand so that customers can see direct samples on demand. Topiary and topiary centrepiece prices will depend upon the materials used, types of containers, the shape of the sculpture and the amount of care and attention required. Topiaries and topiary centrepieces may also be able to be sold online if adequate postage and packaging options can be found.
Topiary and topiary centrepieces can be awe-inspiring in their creativity and precision, and obviously require quite a bit of talent and effort for true success. They sell well for weddings, formal occasions and the holidays though, so florists shouldn't ignore these intricate arrangement options.
You might also like...